GITS.ID is a Google Cloud Partner that also has a cloud modernization intensive program
Networking Technical Deep Dive
Join us on this exciting journey as we dive deep into the world of networking. Register now to secure your spot!
Discover the Power of Google Cloud: Upcoming Event Featuring Keynote Speakers and Expert Panelists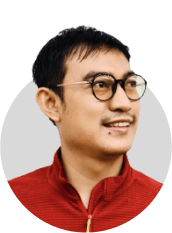 Randi Adhityas S.
DevOps Engineer
at GITS.id
Wendi Agustian
Technical Engineer Google Cloud Platform
at GITS.id
Unlock the potential of modern networking architectures with our exclusive Networking Technical Deep Dive training! Whether you're an experienced network professional looking to stay ahead of the curve or a newcomer seeking to establish a strong foundation, this comprehensive course will elevate your expertise and empower you to build resilient, high-performance networks.
Don't miss this exclusive opportunity to elevate your networking skills and drive innovation within your organization. Register now for the Networking Technical Deep Dive training and embark on a transformative learning journey. Secure your spot today!