Dear clients, colleagues, and partners,
Thank you for your continuous support and commitment in GITS.id. Our magnificent progress this year would not have been possible without your trust and belief in our people and mission; "To help organizations scale positive impact with technology".
2020 will be a year that we will always remember. The year has been challenging for most of us. We try as hard as possible to find and redefine our new self, new business, and new way of working.
As 2021 is approaching, we want to take this opportunity to do some retrospective and see what we have achieved together. For us in GITS.id, we managed to find a way to improve our service quality despite Working From Home limitations.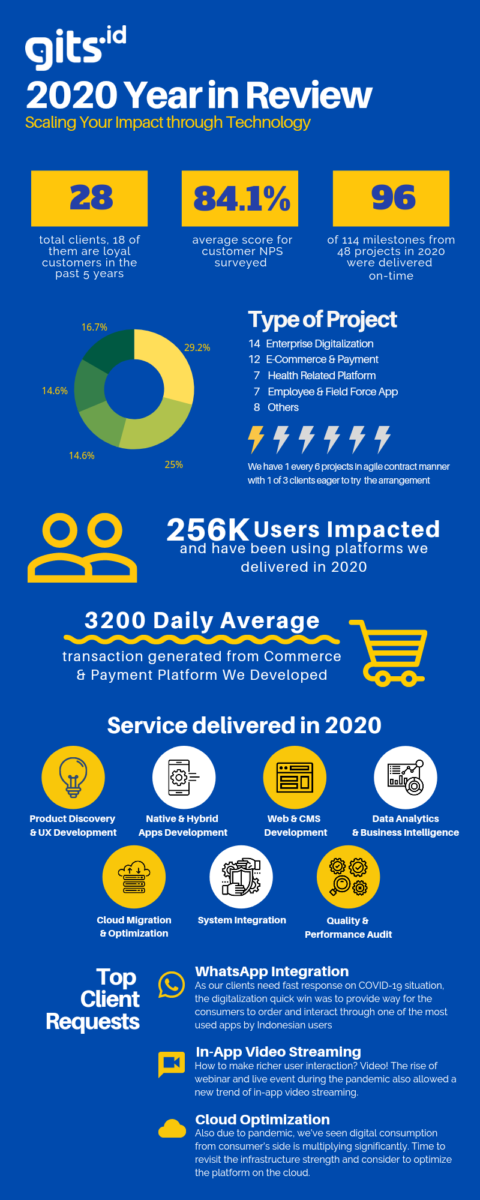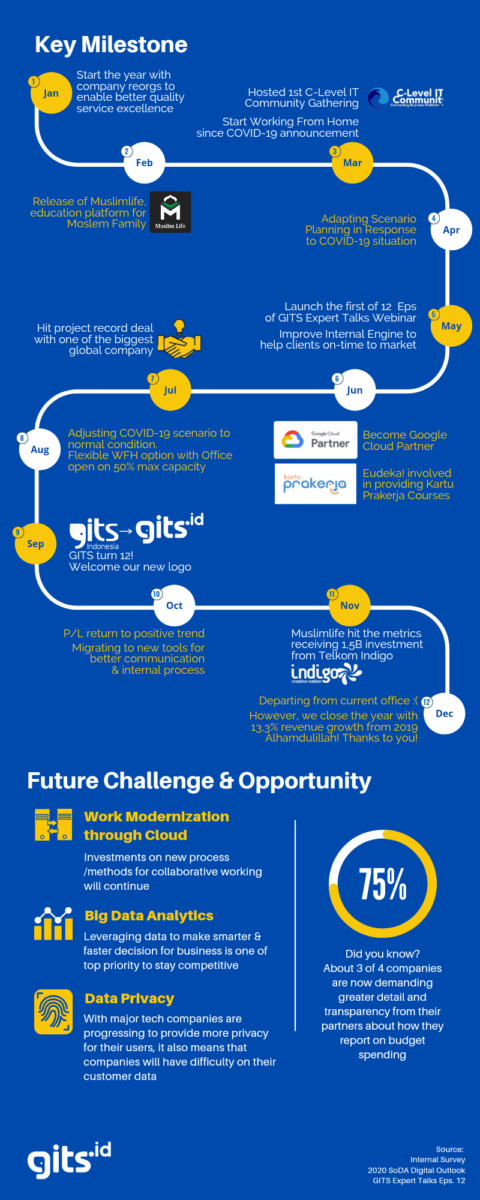 As 2021 is approaching, let's prepare the new year with much positivity and set new hopes.
We look forward to continuing to partner up and achieve more growth and scale together with you next year.
On behalf of GITS.id, we wish you and your family "Happy and healthy new year 2021 holiday"!
Cheers,
Ray Rizaldy, CEO of GITS.id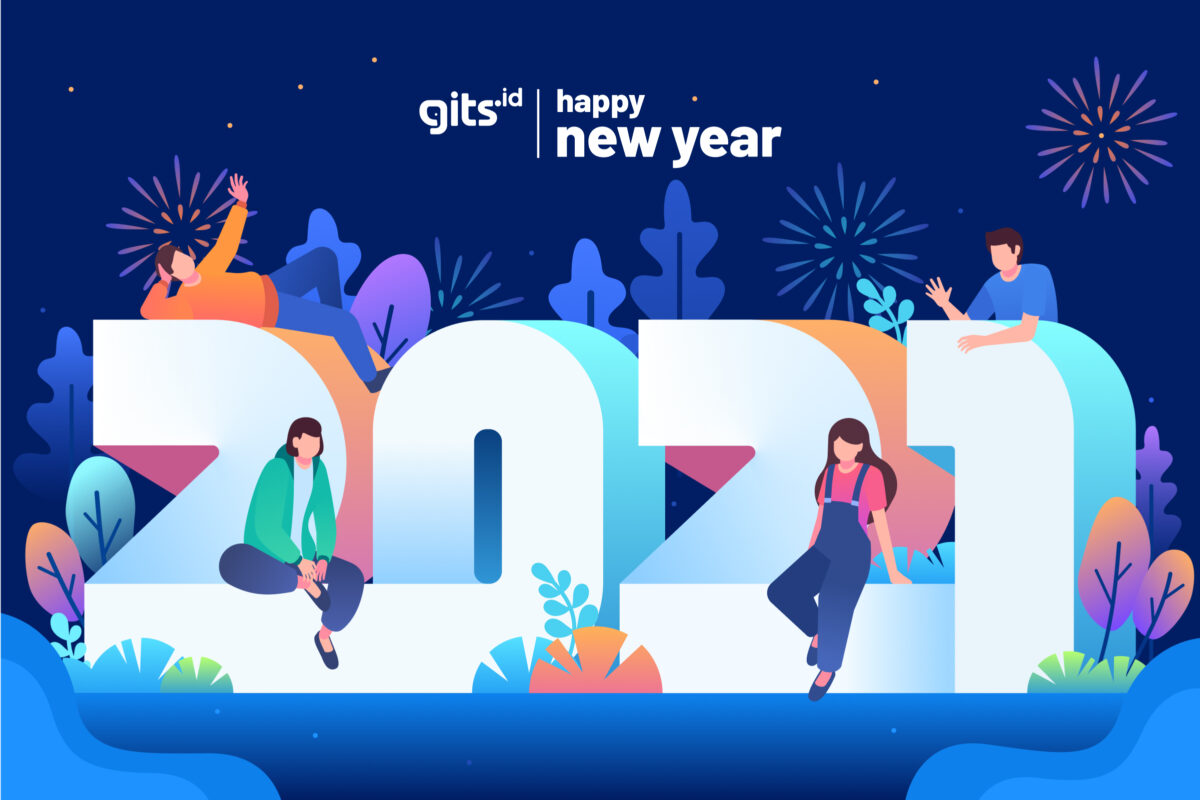 Start Scaling Your Impact through Technology Now