Dear clients, colleagues, and partners,
I know it's almost February. Still, Happy New Year!
Year of 2021 has been sublime for us and hopefully for you and your business too. It was because of your support and trust in our GITS People that we can grow significantly in numerous areas of our business.
The team here worked amazingly hard day and night to deliver apps, platforms, big data projects, and cloud modernization so your business can scale and be more competitive in the fast era of cloud and digital transformation.
Here's some key facts of GITS in 2021 that we want to share with you.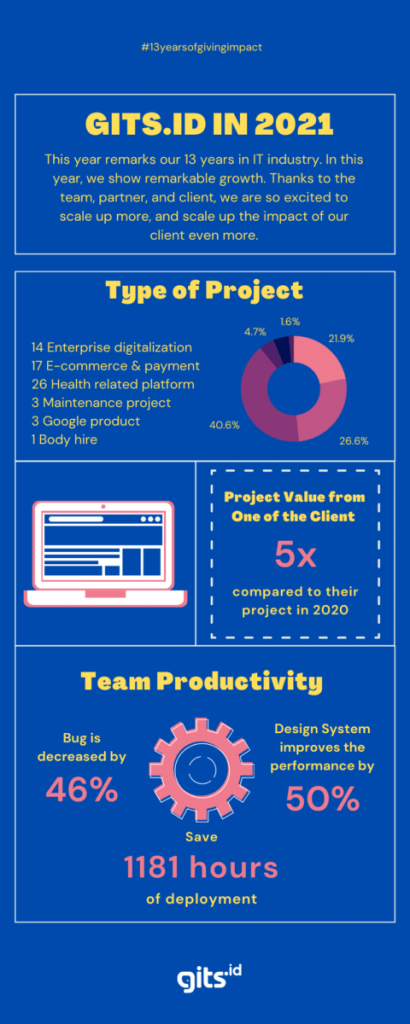 For 2022, as part of our mission "To help you scale impact with technology", we put more focus and effort on several projects automation and standardization initiatives to ensure that our team can help you grow faster.
The word "scale" here means that with the right people; process; and technology, you can multiply your business even with scarce resources. We believe that when those are done right it will allow any organization to scale as far as it can be.
So, let's grow together in 2022!
From Ray Rizaldy, CEO of GITS.ID