You're invited!
Join this webinar to hear from Go Edwin G, Enterprise Sales Lead at Google Cloud Indonesia and Reno Subekti, Head IT Infrastructure at PT Trans Ice (Baskin Robbins) about how to Reduce IT Infrastructure Cost with GCP.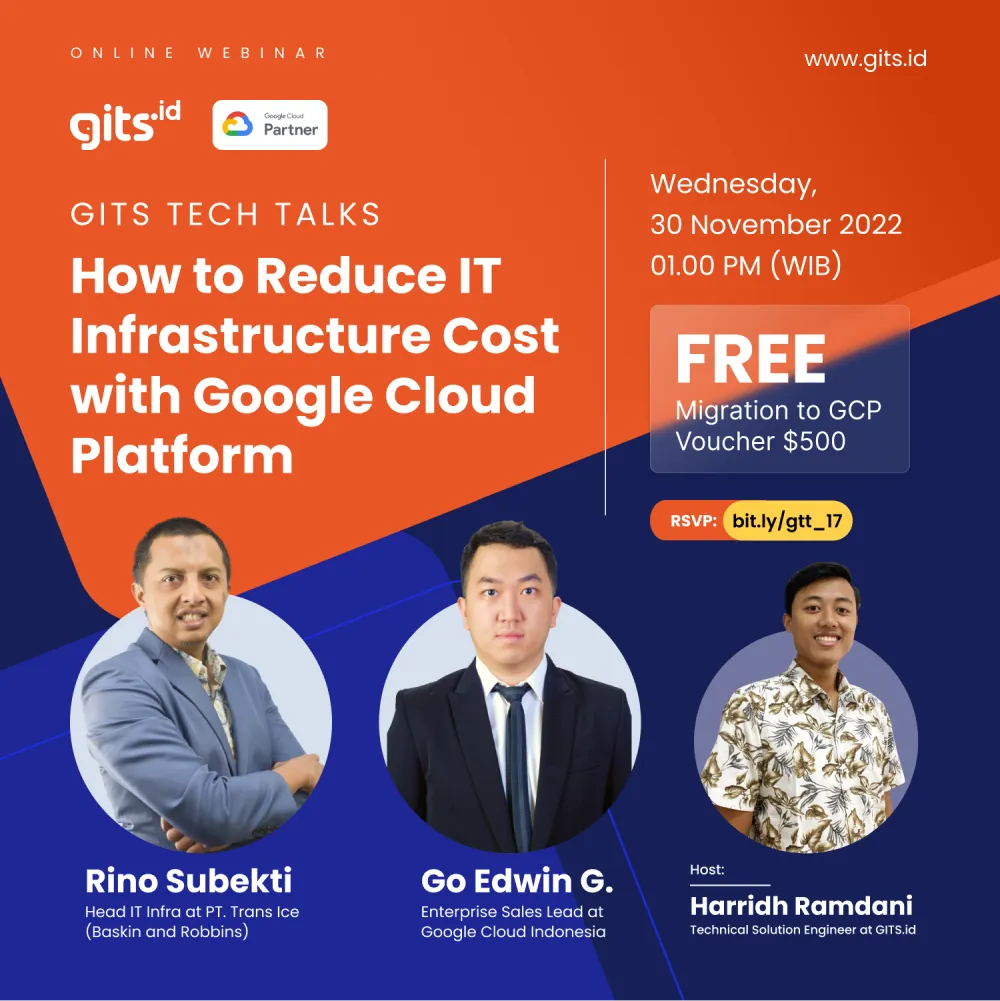 One of the greatest benefits of running in the cloud is being able to scale up and down to meet demand and reduce operational expenditures. And that's especially true when you're experiencing unexpected changes in customer demand.
Learn how you can optimize cloud cost and provide a framework for how to prioritize cost optimization projects and optimize compute, networking, storage and data analytics costs on Google Cloud.
Wednesday, 30 November 2022
01.00 PM, Jakarta Time/GMT +7